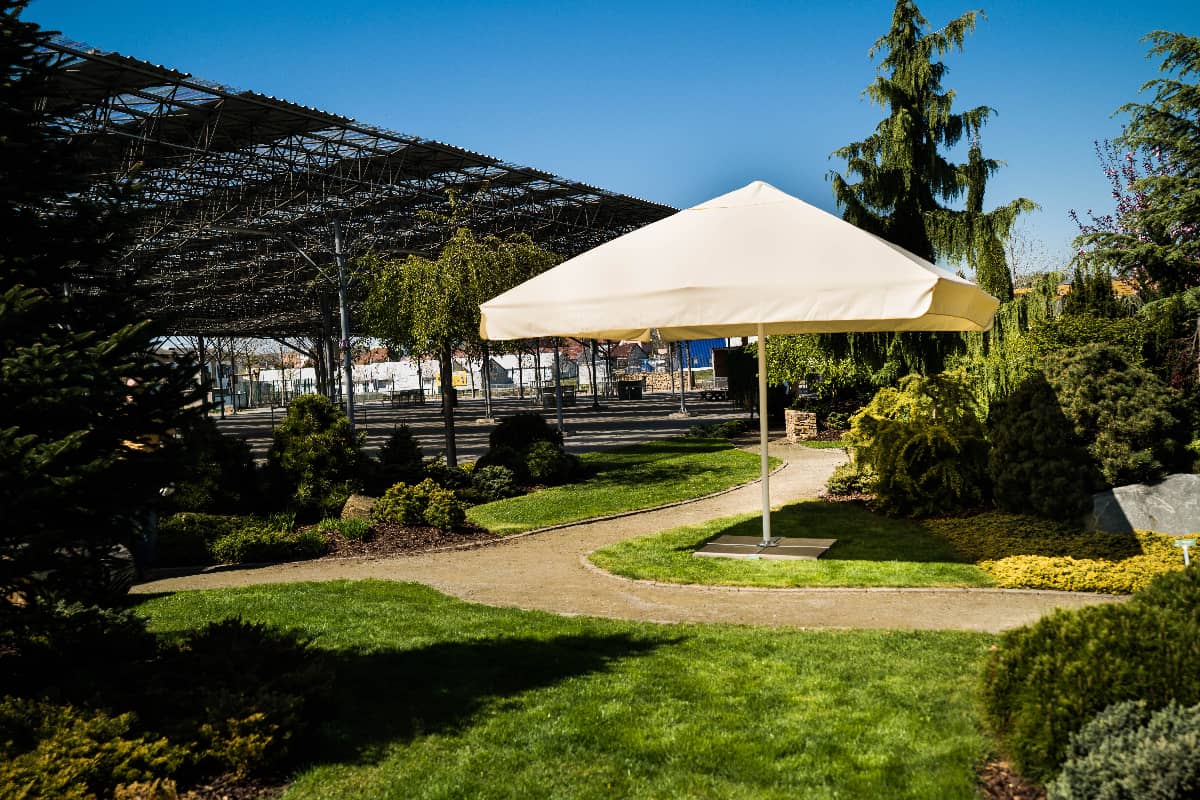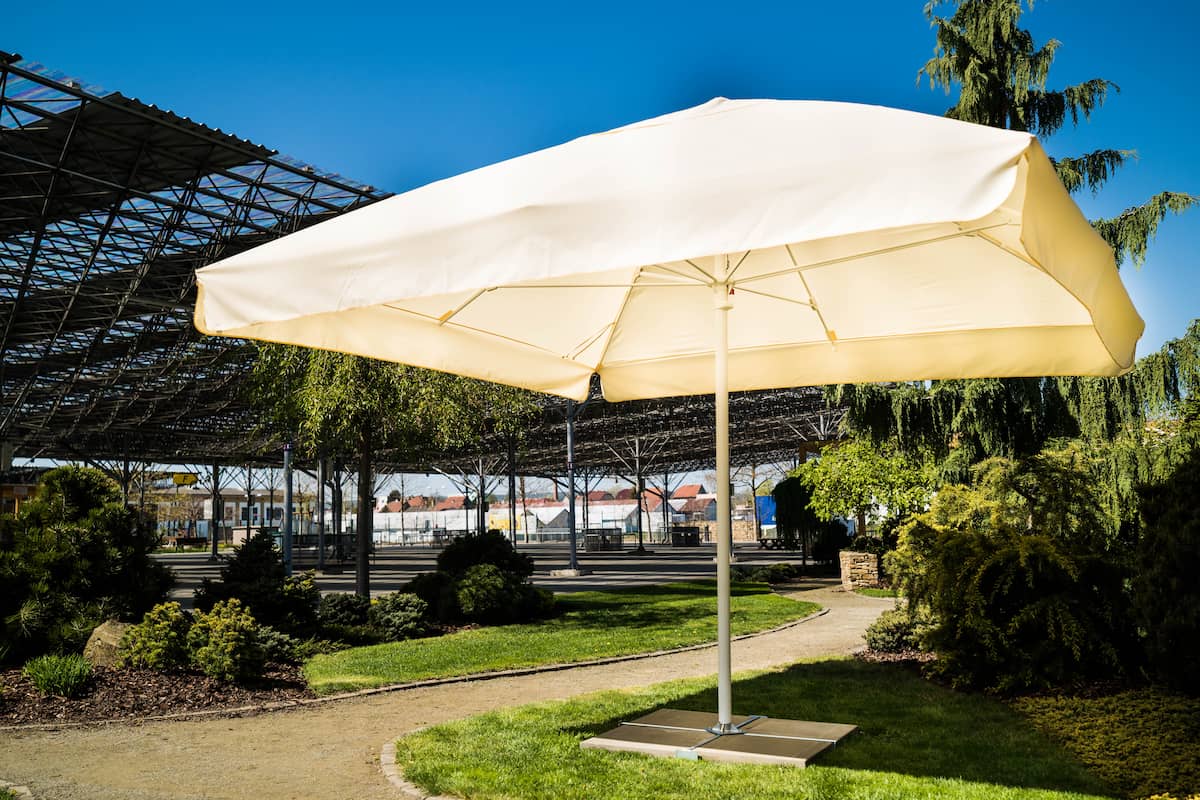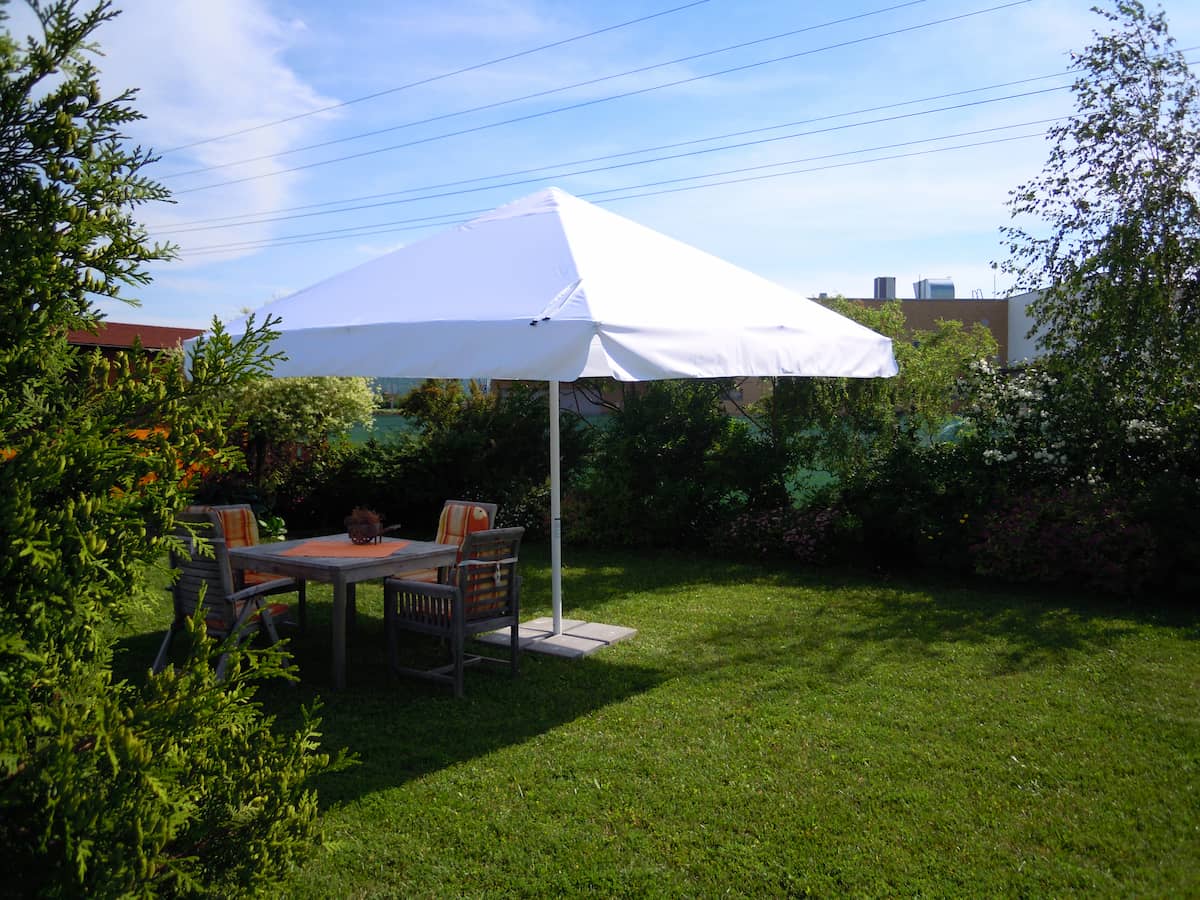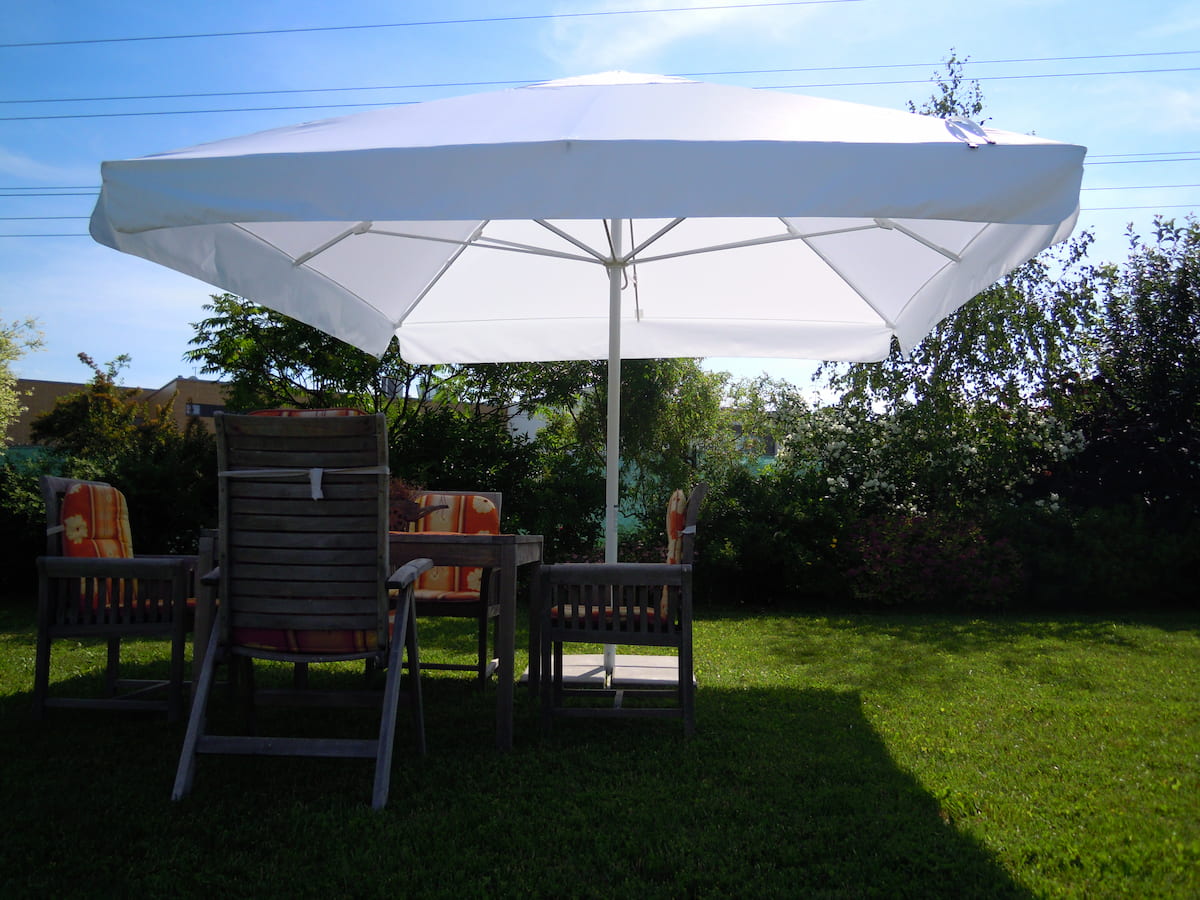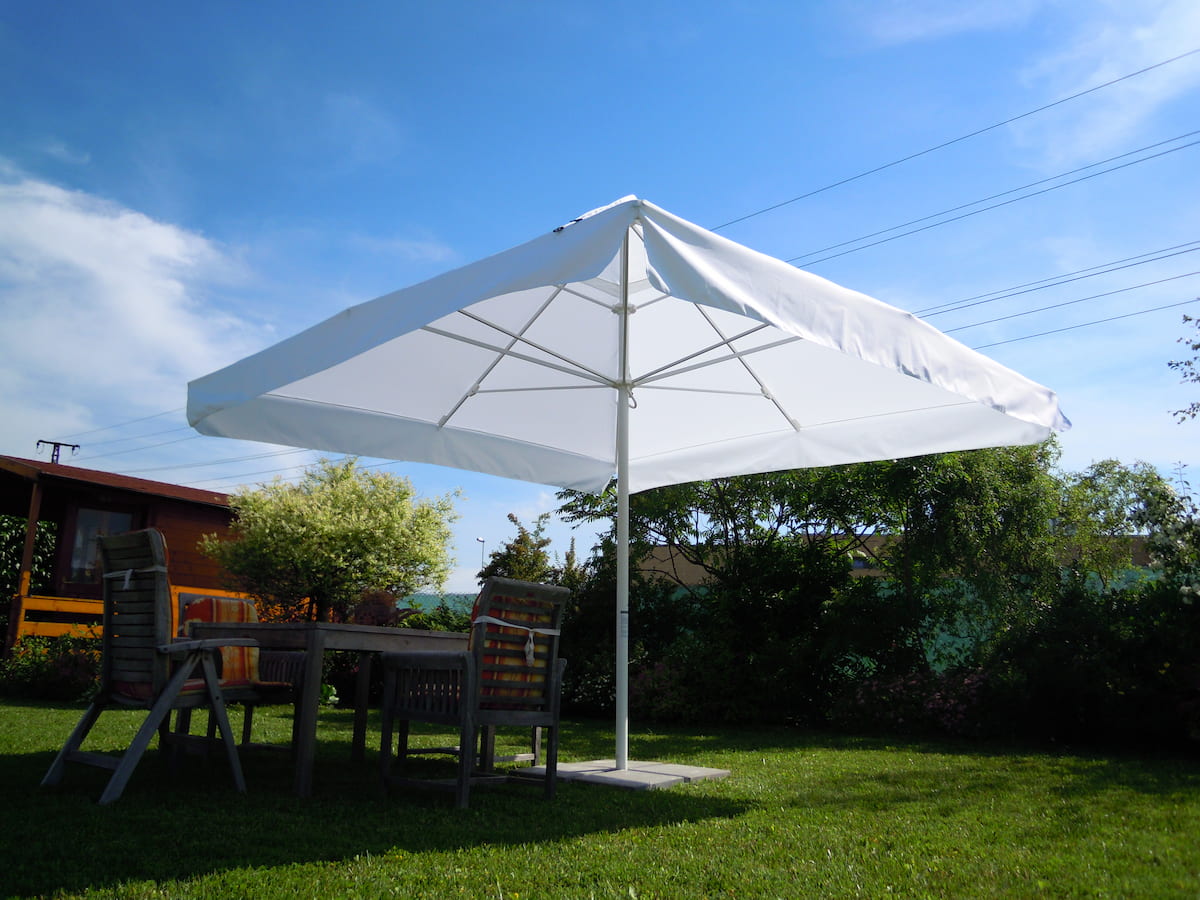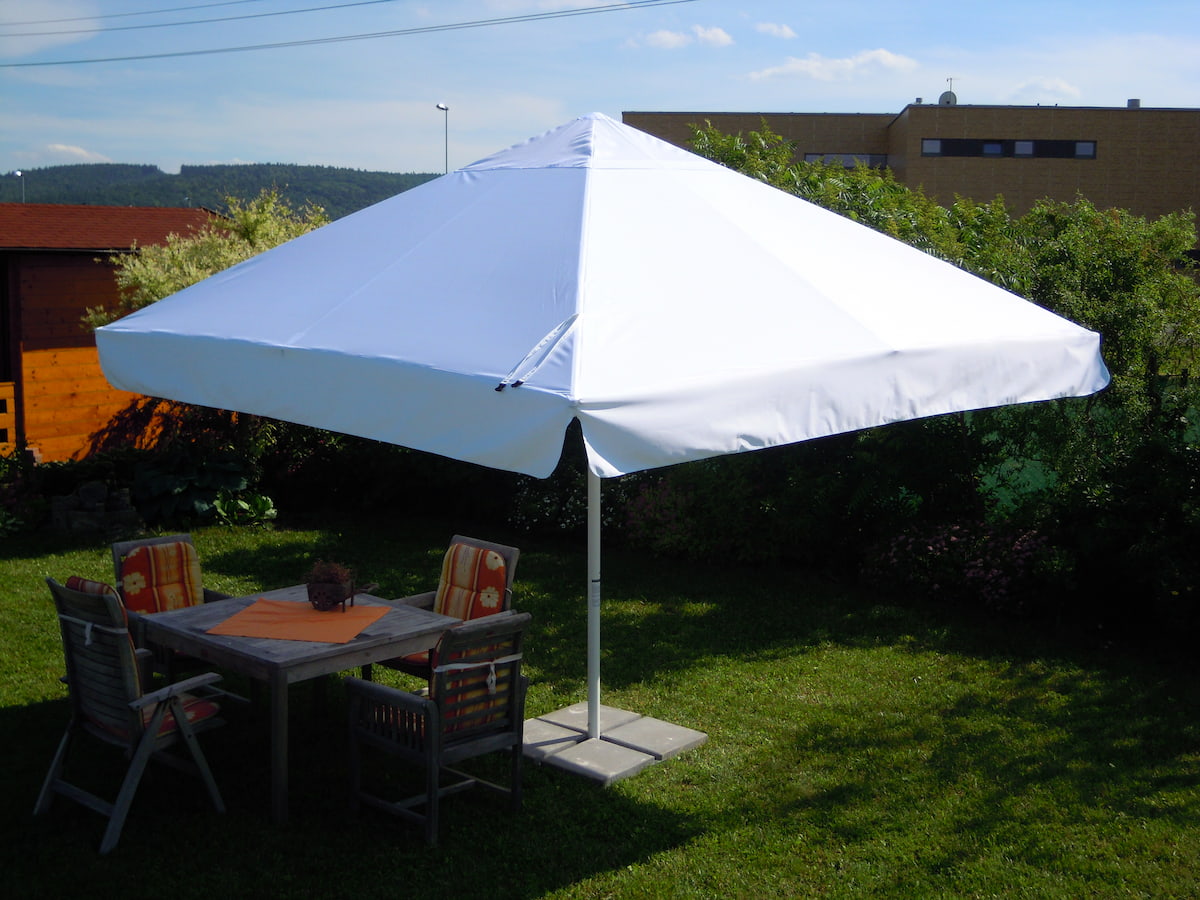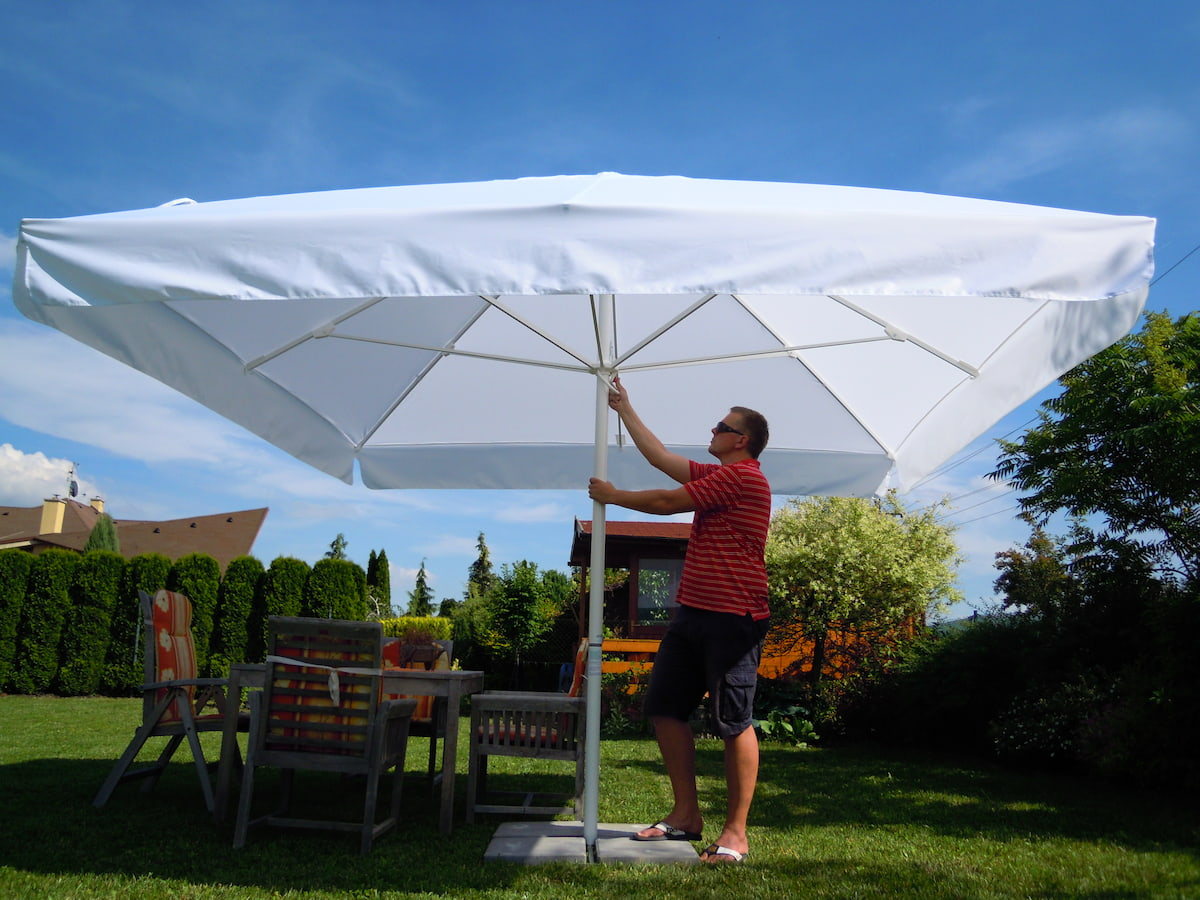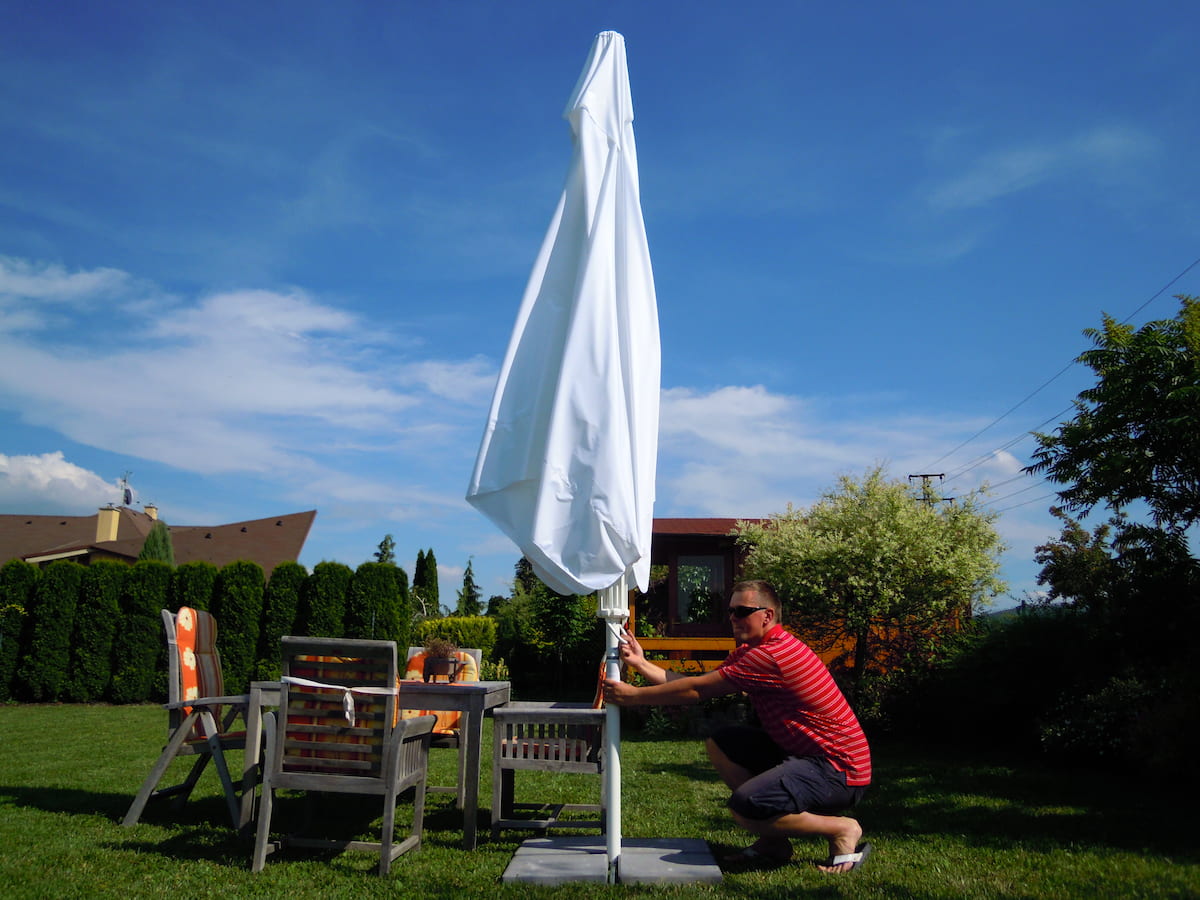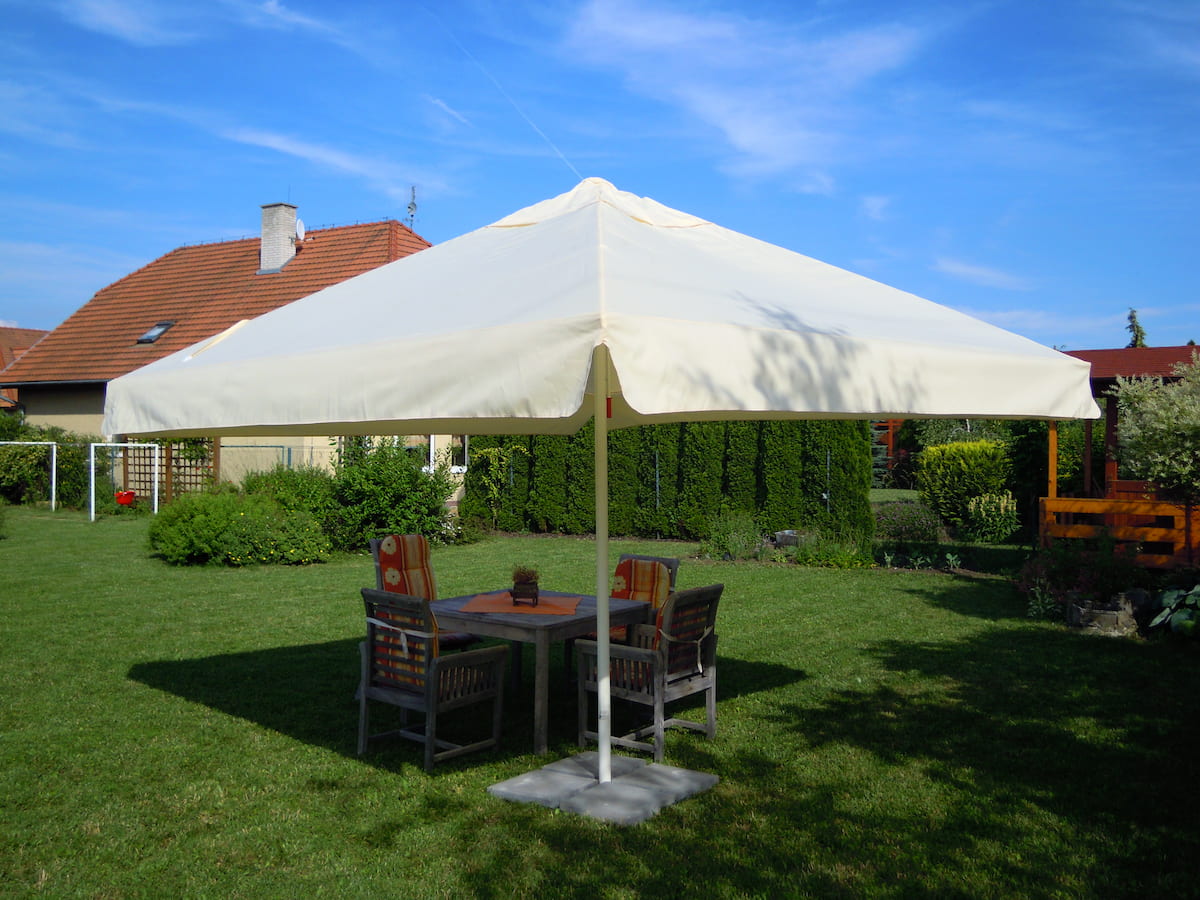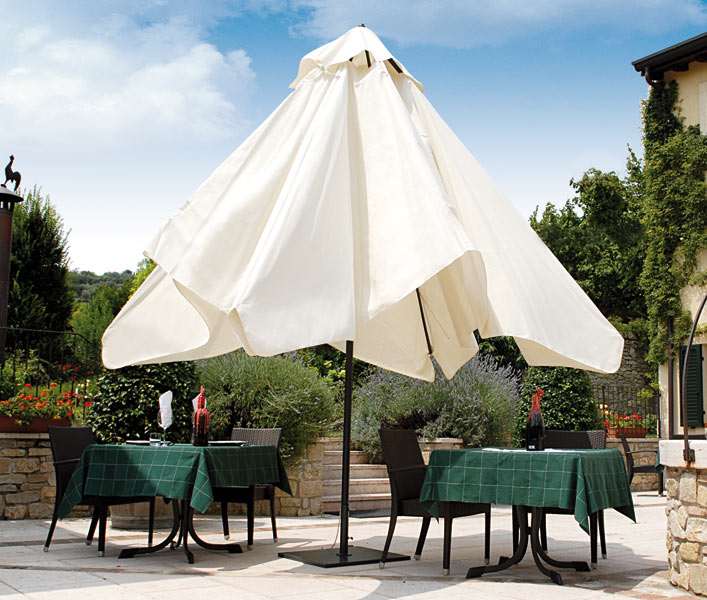 Garden Parasol FLORIDA – For the Garden or Cottage
Garden parasol FLORIDA is one of the best-selling parasols in the catering industry and for private use. Its lightness and ease of operation literally "with one finger", its massive construction tested in wind forces greater than 62 km/h.
The original telescopic design, protected by a utility pattern, makes it possible to keep all furniture nearby when closing the parasol, as the arms extend upwards when closing.
Easy one-finger operation
Robust design
Dimensions: 3.5 x 3.5 m / ø 4 m
Canopy color: beige, green, blue, white, grey
Wind resistance: up to 662 km/h
original price 5 900,- / now from 4,800 ,- excl. VAT
In stock, immediate delivery
Are you interested in this product?
For more information, please contact us here.