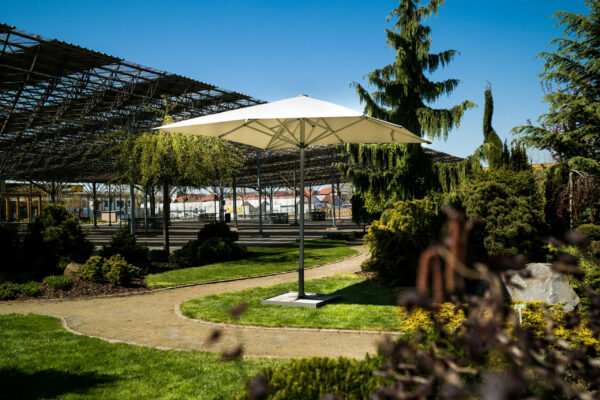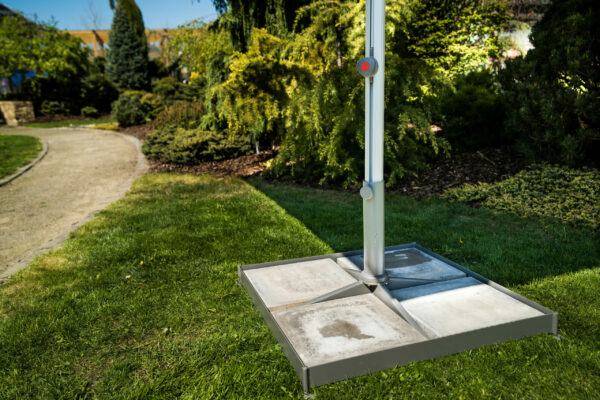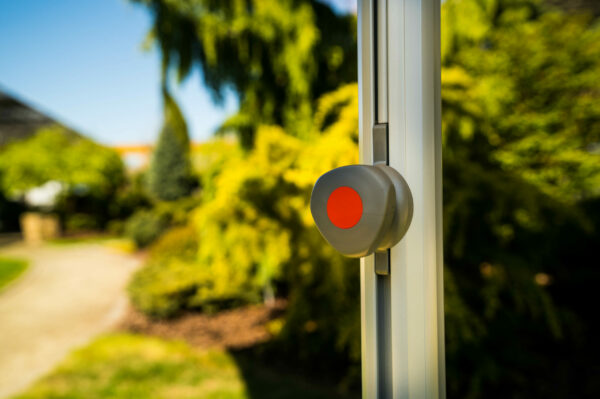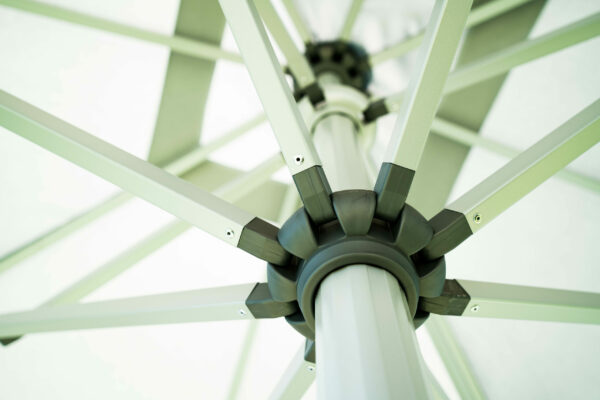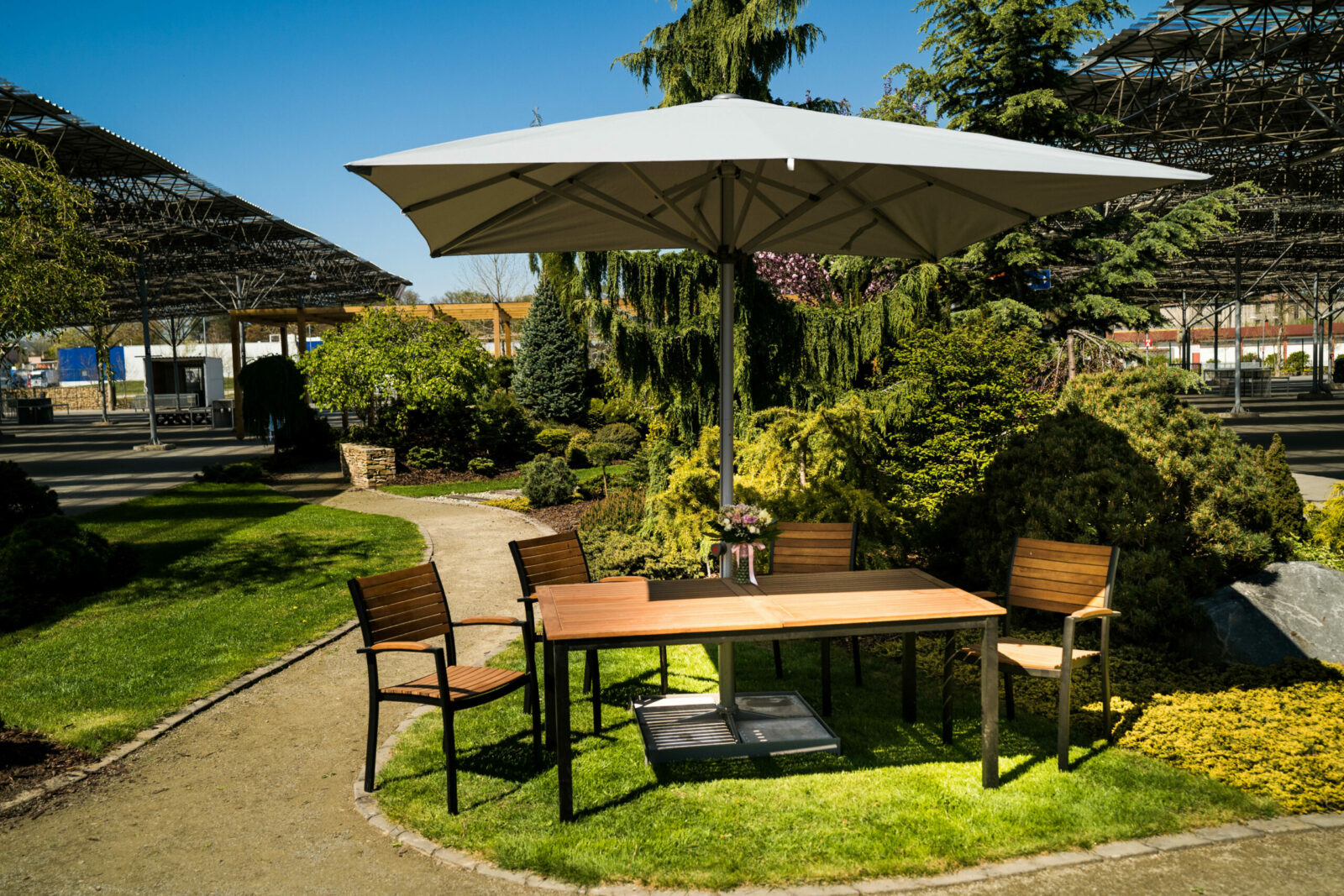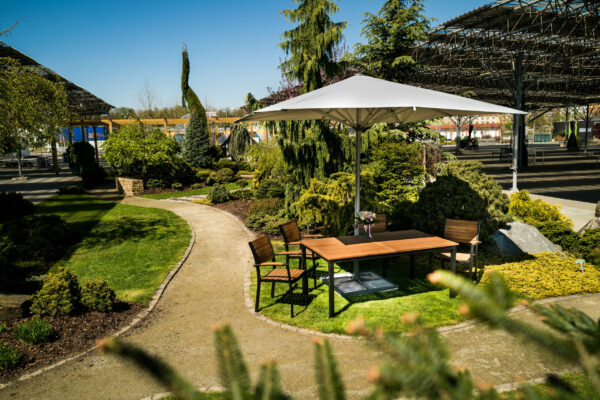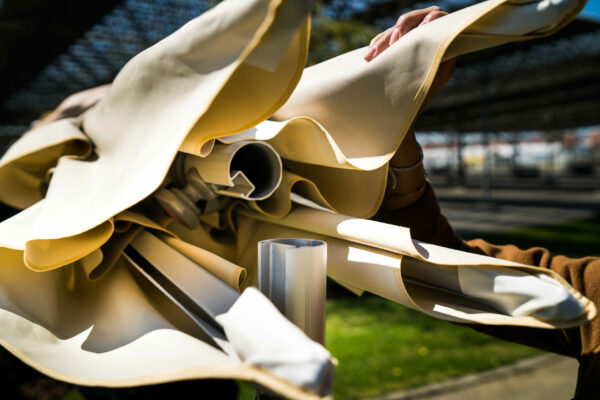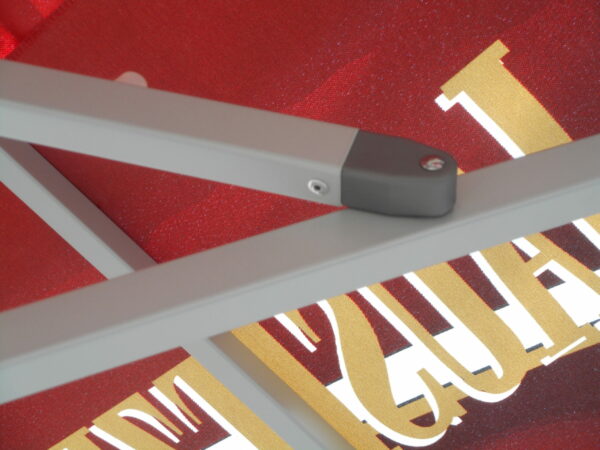 RIO – Parasol with Modern Design
On hot summer days, it will delight you and your loved ones in the garden or by the pool.
The luxurious RIO parasol is characterized by its high durability, long service life and comfortable ease of use.
The modern design of the parasol is underlined by the silvery grey color of the structure. The fixed pole of the parasol can be easily split into two parts for easier transport and storage of the parasol.
The RIO parasol has been tested in harsh conditions in gale force winds of up to 71 km/h without any damage or deformation to the structure or canopy.
Are you interested in this product?
For more information, please contact us here.