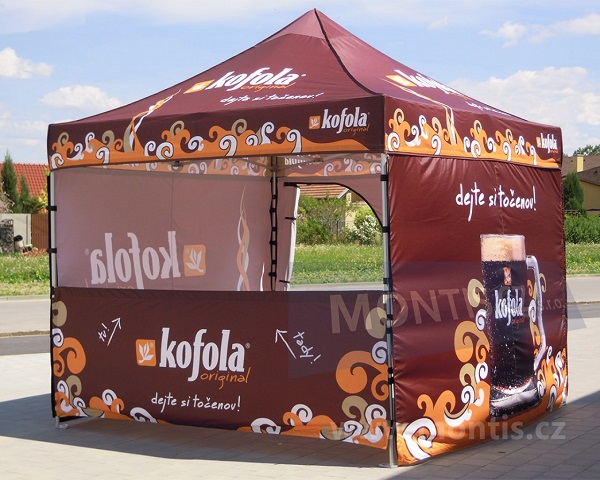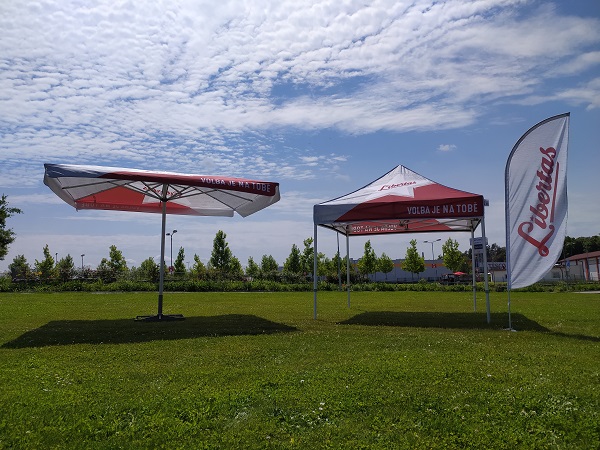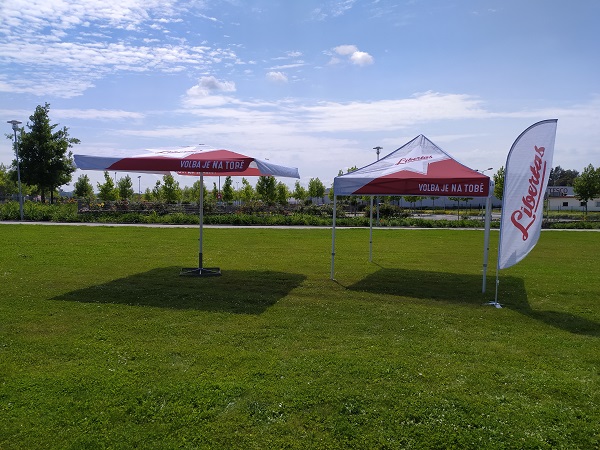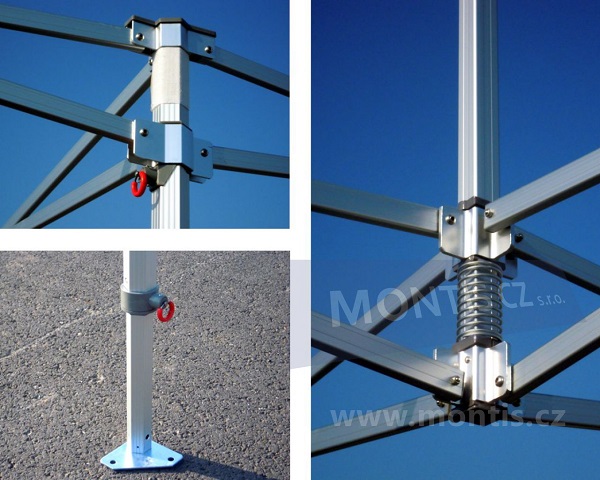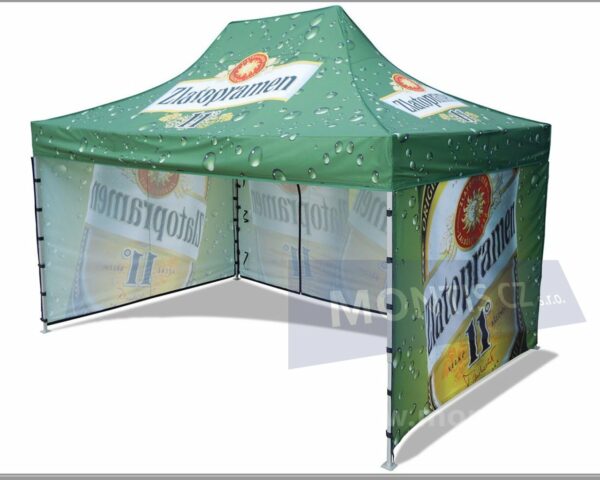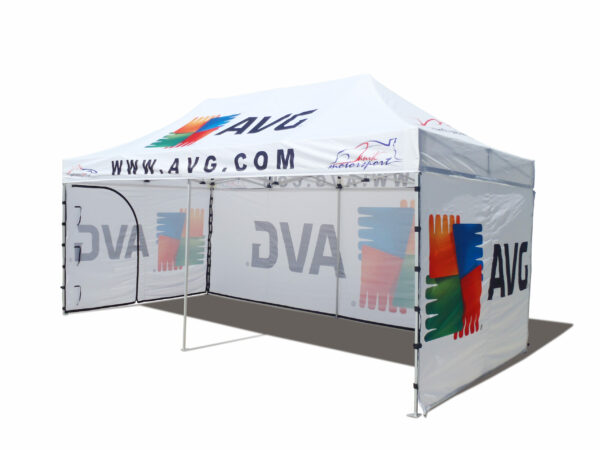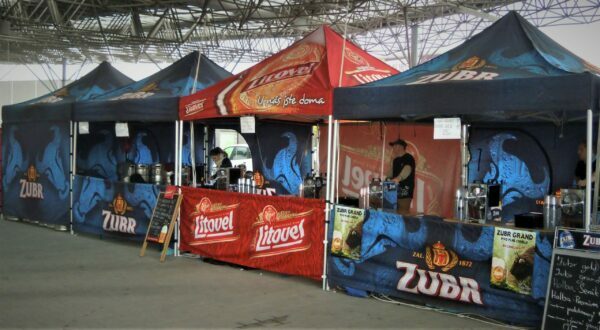 Scissor Tent EXCLUSIVE 50 – the highest quality without compromise
Scissor Tent EXCLUSIVE 50 for frequent and demanding events.  Full equipment, high durability, maximum dimensions up to 400×800 cm.  Scissor Tent EXCLUSIVE 50 is an ideal solution for catering, social, or sport events, or exhibitions with a large attendance of visitors – simply for anyone in need of a solid and reliable mobile tent for professional use in challenging conditions. The parts of the equipment are: a reinforced wheel transport bag and stakes with guyline ropes. You can get a stand in a monochrome design or with an advertising print, giving you a large area to promote your brand.
The scissor tents are supplied with canopies and side covers, which we print and sew in our own workshop. Thus, we can respond to your wishes and requirements immediately and deliver your customized goods within a few days. The sidewalls can have both a window and a door. The stand can also be supplemented with a semi-sidewall to cover the sales counter. We will be happy to help you set up the right tent configuration.
Printed scissor stand – how it works:
send us an inquiry by e-mail – type and size of the stand, number of pieces, requirement for cladding
we will send you a quotation and a template for inserting graphics
if you don't know exactly what to do with the graphics, send us a motif and a description of your idea and we will prepare a graphic design
after agreeing on the price and design, we print, sew and deliver the canopy according to your request
Find out more about printing in the Advertising Printing section below
Are you interested in this product?
For more information, please contact us here.