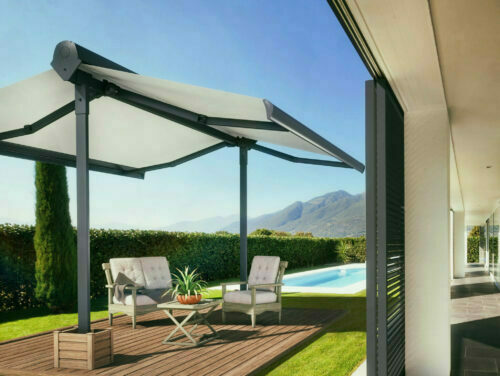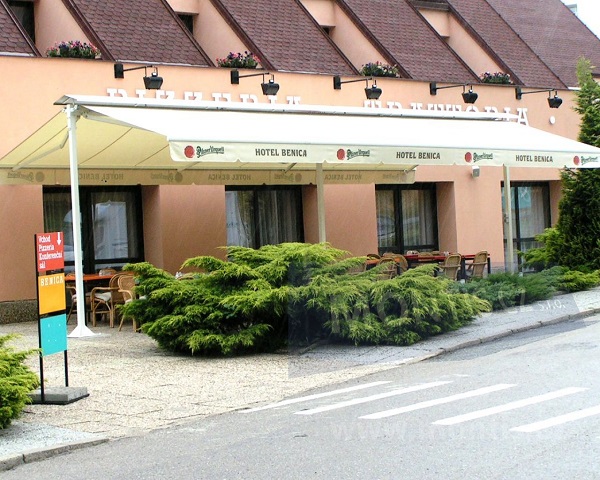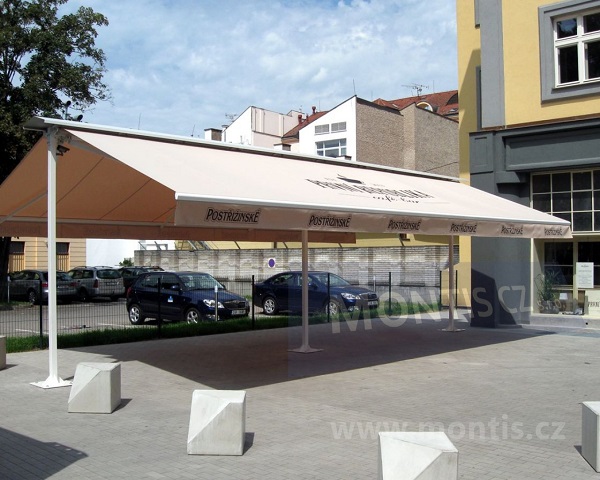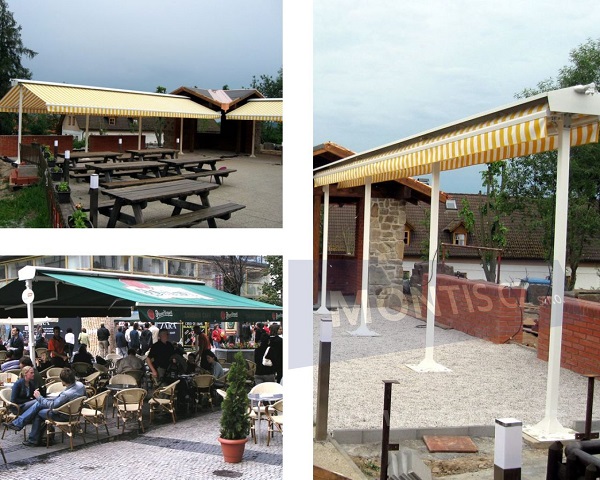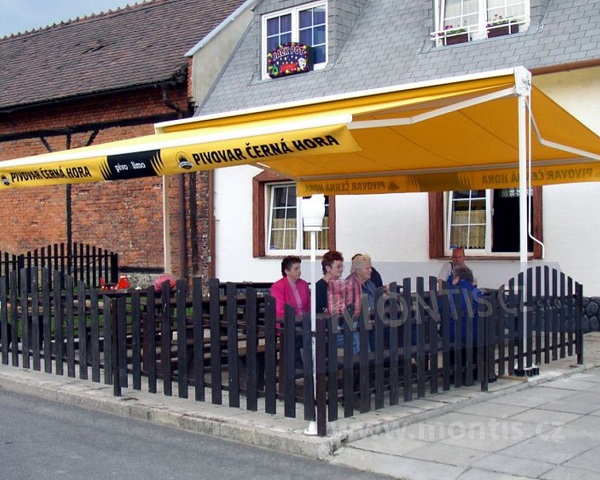 Double awnings – freestanding
Double awnings offer the possibility of shading large areas in open space without being anchored into the masonry for summer gardens and terraces of hotels, restaurants and other catering facilities. The unique technical solution allows the awning canopy to be unrolled on both sides of the structure either simultaneously or separately. Very favorable price/area ratio. One system can shade an area up to 12 x 7 m
Do you need to shade your commercial space with a quality printed fixed awning?
call us on the above phone number or send us an email with a basic description of your request
don't forget to leave a contact
we will call you and arrange a meeting to discuss the best possible solutions, explain the details, show you coating samples and discuss printing options
we will survey the area, take pictures
we will prepare an offer and a simple visualization of the selected product
production and professional assembly follows
Are you interested in this product?
For more information, please contact us here.